20 July 2014, 03:09 PM
philnic
The photo above was taken in 2012 by the Lunar Reconnaissance Orbiter.
The graphic below shows the movements of Armstrong and Aldrin at the landing site - all fitted within the space of a football field!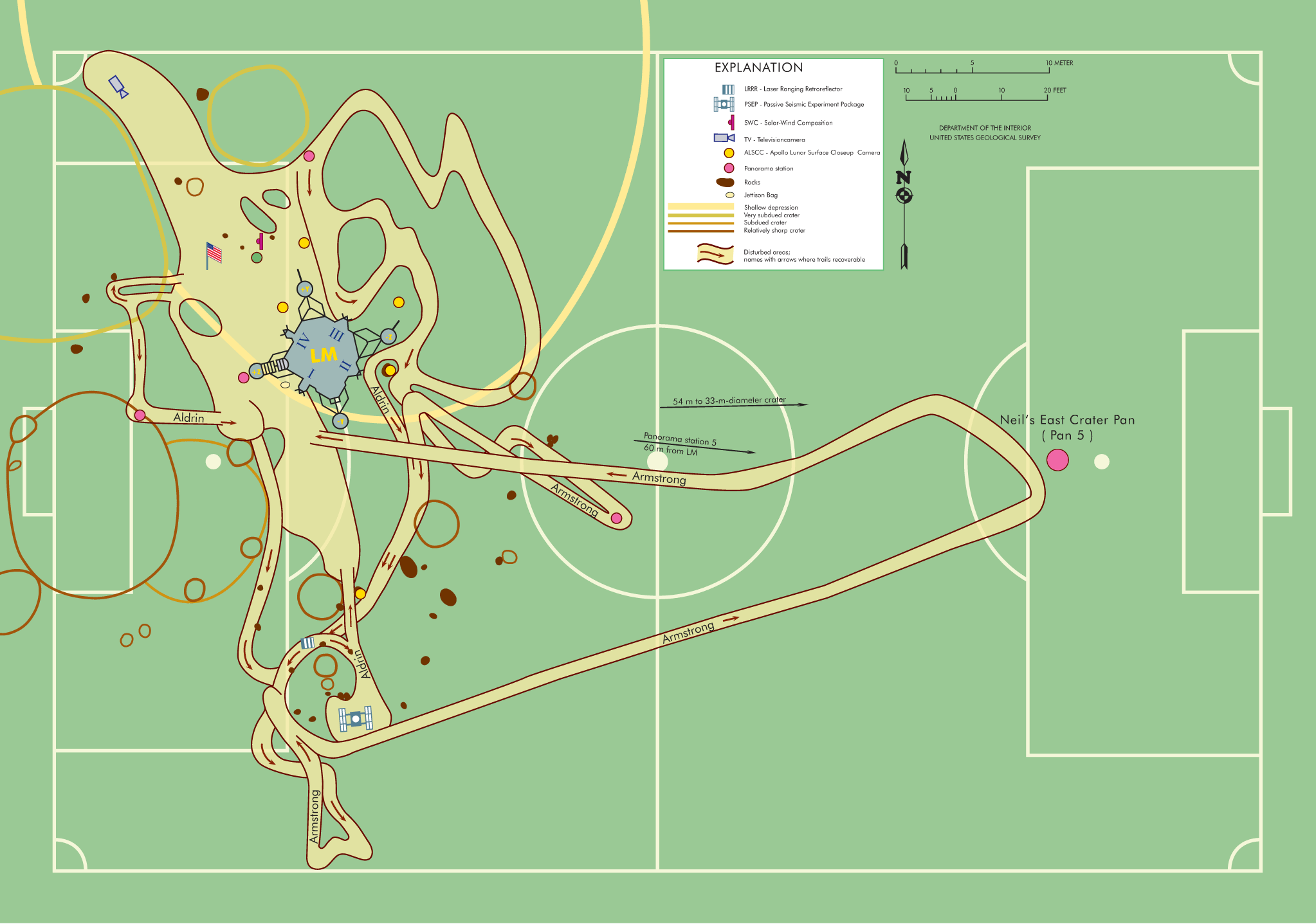 20 July 2015, 02:34 PM
dandelion
Time to bump all the anniversary threads!
29 November 2018, 04:21 PM
dandelion
50 years this summer! Anyone have plans?